News & Events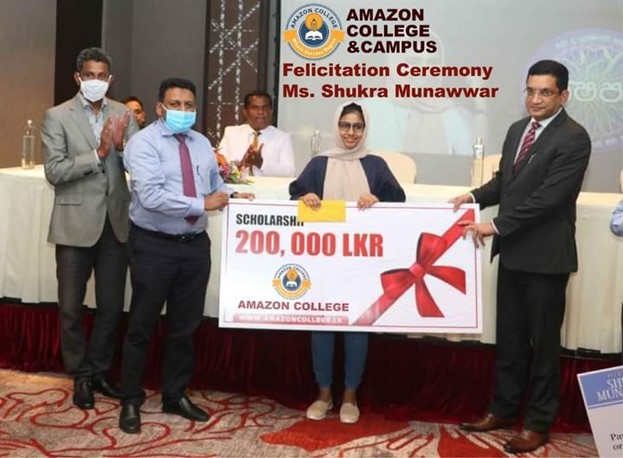 SCHOLARHIP PROJECTS
We, Amazon College have awarded a scholarship to Ms. Shukra Munawwar who has brilliantly won the "Lakshapathy" competition hosted by SIRASA TV. This event was arranged by RATAPERA Civil Organization on 17th February 2021 at Jaic Hilton, Colombo. The award was handed over by our Director Mr. Ilham Marikar and the Chief Guest was Hon. Ali Sabry (Justice Minister). RATAPERA Organization President Mr. Kapila Edirisooriya also in this picture.
---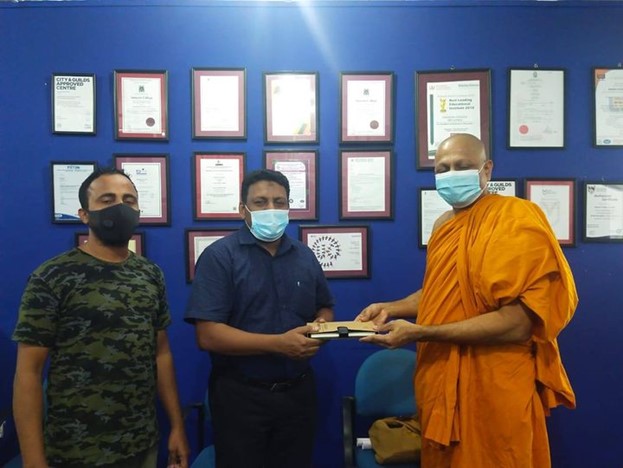 BOOKS DONATED TO POORS SCHOOL CHILDREN
We have initiated a CSR Free Books Project for the Poor Children on 3rd January 2021 by the Presence of Hon. Nalanda Thero of Maligawatta Temple.

வறிய மாணவர்களுக்கான இலவச புத்தக விநியோக திட்டம், Amazon College இல் 03.01.2021 ம் திகதி மாளிகாவத்தை பீடாதிபதி மதிப்பிட்குரிய நாளாந்த தேரர் அவர்களின் மூலம் ஆரம்பித்து வைக்கப்பட்டது.
---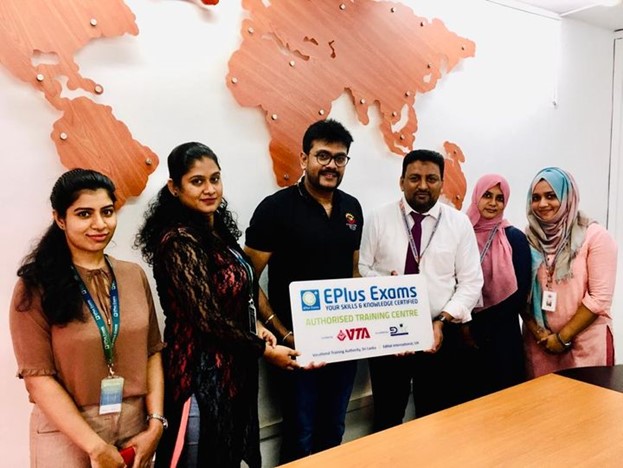 MOU with the EPLUS Project with EDHAT.
Amazon College has been appointed as the Authourized Training Partner for the EPlus Exams in Association with EDHat (UK) and Vocational Training Authourity of Sri Lanka under the State Ministry of Skills Development, Vocational Education, Research & Innovations. (11th September 2020).

Now students can study with Amazon College and Get VTA certificates for the Below courses:

1. EPlus Certified Office Application Assistant
2. EPlus Certified Multimedia Specialist
3. EPlus Certified Hardware Specialist
4. EPlus Certified Network Specialist
5. EPlus Certified Computerized Accounting Specialist
6. EPlus Certified Web Engineering Specialist
7. EPlus Certified Graphic Design Specialist
Nationally & Internationally Recognized Certificates.
---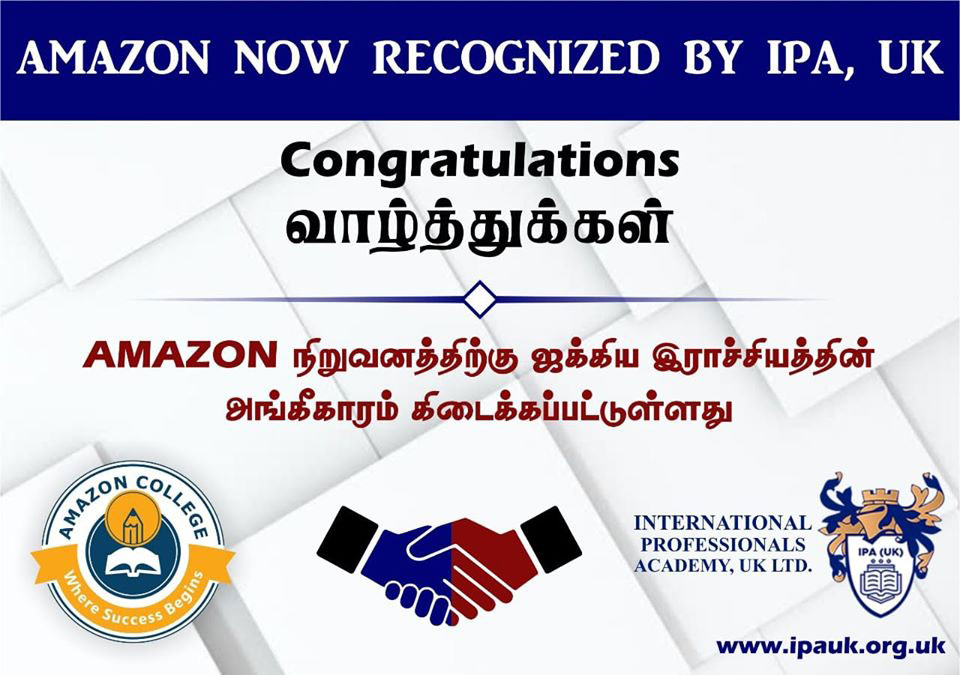 Proud to announce that Amazon College is now recognized by International Professionals Academy,UK,Ltd.
One of Leading Education Organisation of UK has joined hands with #Amazon_College_Sri_Lanka For a better Future. Better Future.
---